Instantaneous Feedback
KEEP POTENTIALLY NEGATIVE FEEDBACK OFF ALL SOCIAL MEDIA SITES NO APPS OR SOFTWARE TO DOWNLOAD.
CommenTech is the simplest way to communicate!
Our SMS Text Communication system gives you instantaneous feedback and/or information within seconds.This
text feedback system may include accolades for your staff or be a means to vent about critical, indifferent or even a
rude situation that may haveoccurred.It also can be utililized to gather information from customers to drive sales!!!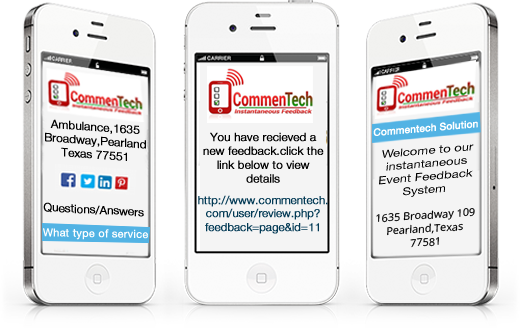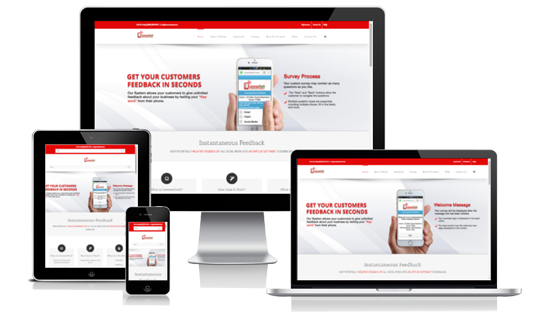 Benefits Of CommenTech
Provide Your Customers with the easiest way to communicate…Simply TEXT

Get Customers Feedback by promoting your unique keyword on Banners, Posters, Receipts, Signs, Business Cards, Door/Window Clings, etc…

Gather real time Information or feedback from customers (via text or mobile website)
Increase customer loyalty by responding insantly

Access live data reports in the back-office we provide for free that will help you streamline your business

Compare multiple locations against each other and discover your top performers

Alert company staff instantly when customers are not pleased so that the problems can be fixed before the client leaves the premises

Evaluate your company's customer service

Stop negative reviews from spreading on Social Media (Facebook, Twitter, Yelp, etc.)